The story of Lam and Annie
A few months ago Tee and i announced on Socialmedia that we were heading to Southern California at the end of September. I was invited to make a guest appearance at the fabulous Chrysalis show and so we decided to stay for an entire week to schedule some photoshoots since we had been recently receiving lots of requests from California. The most requested sessions were definitely family portraits.
A few days after we publicly made the announcement about the trip we received a request for a simple portrait sessions by a young woman named Lam. I personally called her because i always like talking to our clients before just to get a better understanding of what their expectations are and how i could personally help them in terms of styling. She sounded very sweet and down to earth but the more i talked to her the more i realized that she was very insecure and didn't know exactly what kind of style she personally liked to have for this session. Lam told me that her 32nd second birthday was coming up and that she wanted to do something special to celebrate that birthday. A photoshoot to update her look seemed the right thing to do. She had never ever worn anything sexy before and her wardrobe consisted mainly out of work clothing. After a few minutes into the conversation i already knew that Lam was very special and that i was determined to help her not only to find the perfect outfit but also to show her that feeling beautiful and sexy wasn't so hard. All it takes is a little bit more time and effort to achieve a look that each one of us is dreaming about. we all have our own special features. You just have to know how to accentuate those features. Lam is tall, has beautiful eyes, nice cheekbonesand long legs to die for. It was a no brainer that those gorgeous features needed to be showcased.
My second "special project" was Annie. Annie had a very similar story with the only difference that she was celebrating her 30th birthday and wanted to go all out to make this birthday gift to herself very special. This girl was bubbly and very adventurous. I have to admit that i was a lil bit sneaky because while she expected to get a nice and romantic look i slowly started to push her from being romantic to more daring and a lil bit of a diva. I knew that she could pull it off so i constantly challenged herself by asking her to show me more attitude. I wasn't wrong because she delivered perfectly and the results are amazing.
It was such a pleasure to work with both beautiful and strong women. Tee and I truly hope that we were able to give them more than a new look and beautiful photos. To me beauty is all about confidence. you can immediately sense a woman's confidence by her body language, her walk, her posture and her attitude. When a woman enters a crowded room, she should feel as if she owns that room. With that attitude only can a woman truly feel sexy and that's exactly what we hope Lam and Annie were able to take home with them after their photo session.
The reason why it was so important to me to tell you about these two ladies is simply because there are so many Lams and Annies outthere who need to know that wanting to feel beautiful and desired is absolutely normal. Everyone likes receiving compliments and feeling good about themselves which is not a bad thing at all. Embrace what you've got, learn to love your body with all its "flaws" that come with it, because it is YOUR body and there no other YOU in this world. There is no doubt that ultimately a woman's inner beauty is all that matters but that's not what this blog post is all about. It's about letting go and allowing yourself to be transformed into this particular woman, you have always secretly wanted to be. The star is in you. It always has been.
I got permission from the both of them to write about them and publish some before and after pictures. There is absolutely nothing wrong with their looks. We only enhanced their natural beauty and best features and brought something out of them that was kept inside of them all this time. They were finally ready to be shown and shared with the world. Lam and Annie, we sincerely thank you for allowing us to capture you the way we see you!! I hope you can see what we see, because it's gorgeous, fun and sexy!! Exactly how you are in real life!
This is Lam with some BEFORE and AFTER pictures: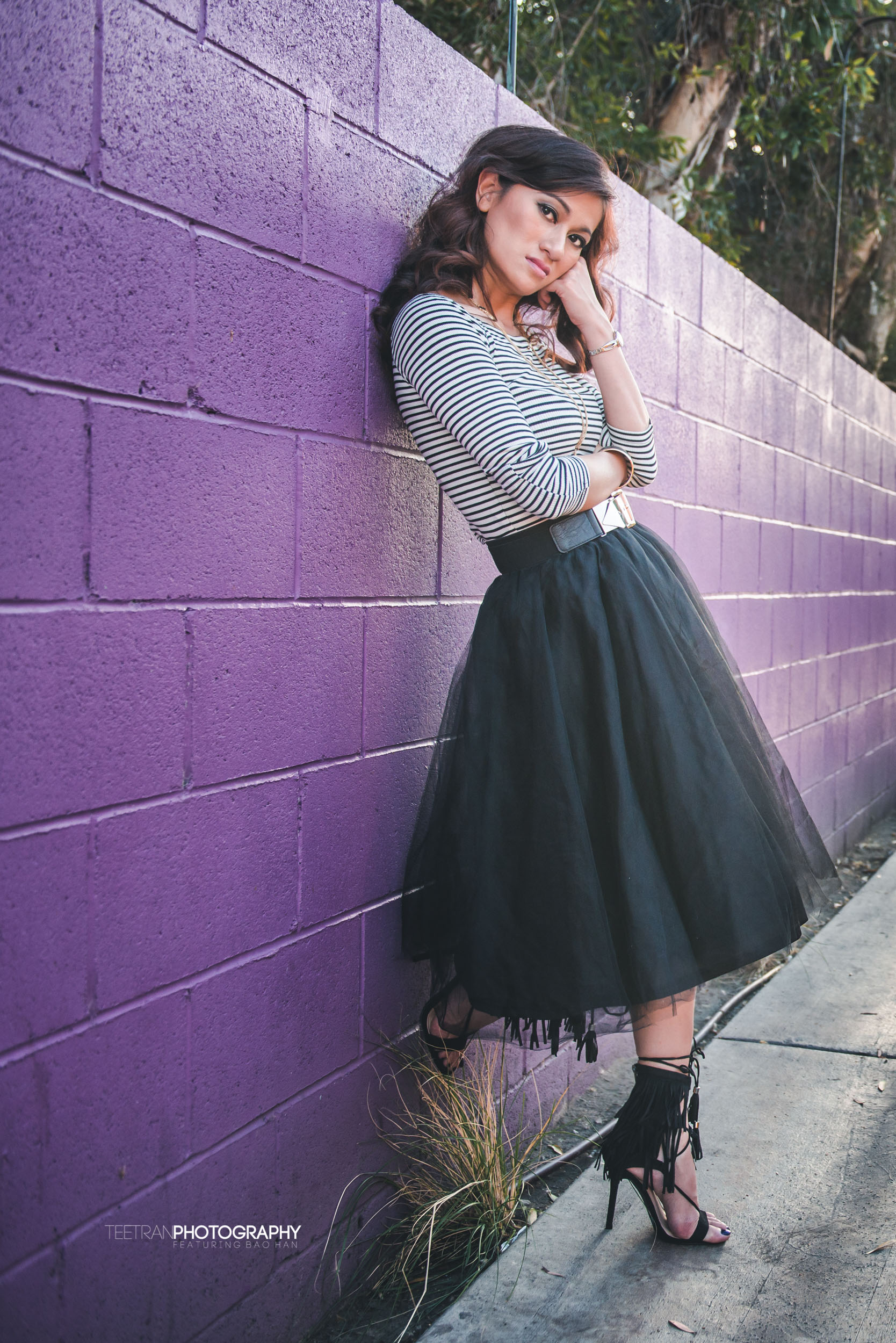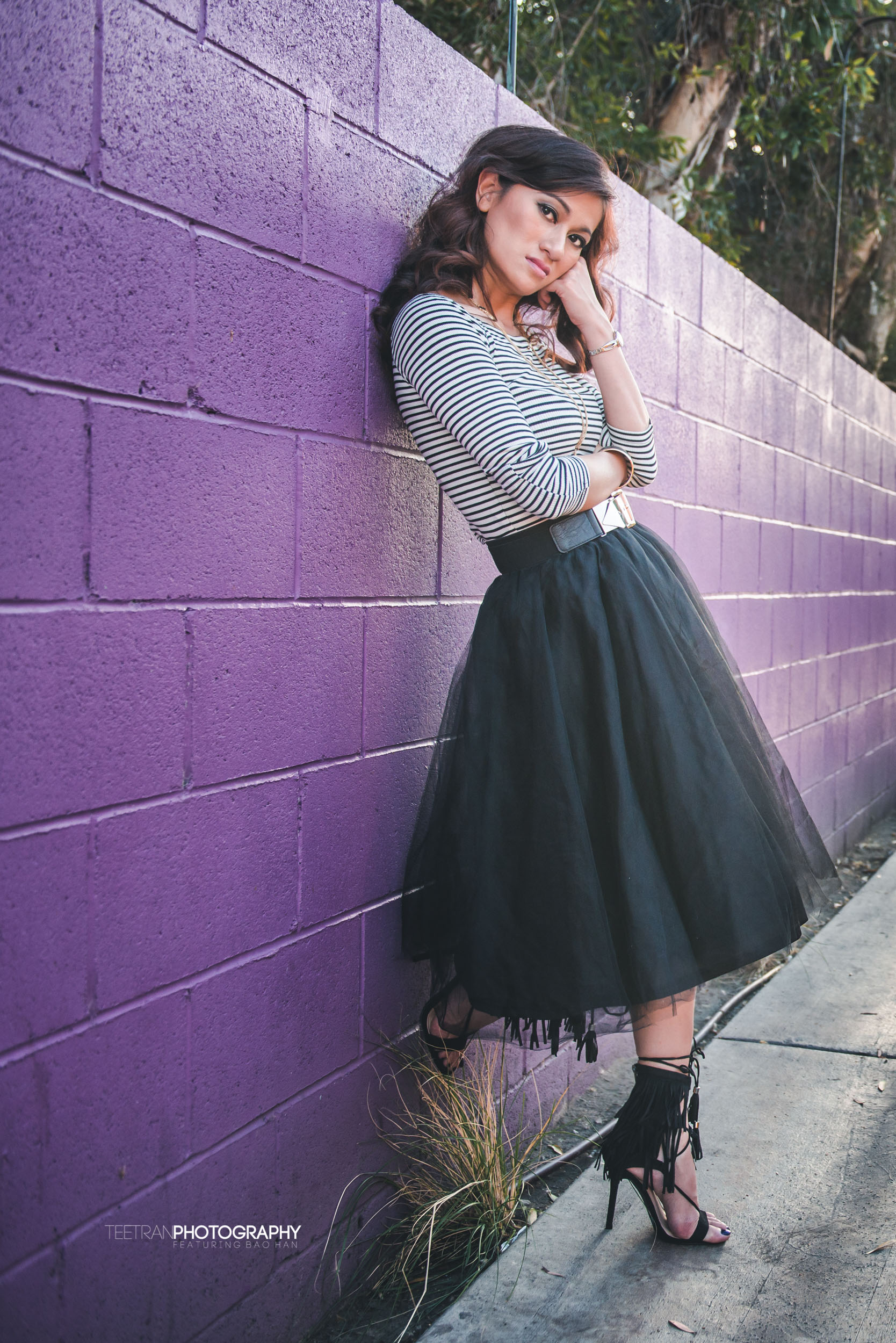 This Is Annie with some BEFORE and AFTER pictures